Tuition for the 2023-24 school year*
Level

Tuition

Book Fee
(Due in Aug)

Activity Fee
(Due in Sept)
Half Day Preschool (3 Days)
$4,100
$100
$75
Full Day Preschool (3 Days)
$6,910
$100
$75
Half Day Preschool (5 Days)
$6,095
$100
$75
Full Day Preschool (5 Days)
$10,080
$100
$75
Half Day Kindergarten
$6,095
$100
$150
Full Day Kindergarten
$10,080
$150
$150
Grammar School (1st – 5th)
$10,080
$275
$150
Logic School (6th – 8th)
$10,890
$450
$150
Rhetoric School (9th – 12th)
$11,485
$450
$150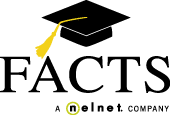 * Tuition rates are subject to change each school year. NCA utilizes FACTS tuition management service to handle all tuition collections.  Information regarding this service and a link to create an account are included in the enrollment packet.
You may access your FACTS account to make modifications by clicking here and entering your login information.
Tuition may be paid in twelve monthly installments, a single annual payment or two semi-annual payments.  If tuition is paid on a monthly basis, payment is due on the 5th or 20th of each month, beginning in July.  All prepaid tuition is non-refundable and non-transferable regardless of the circumstances.  Any unused funds remaining as a result of a student discontinuing enrollment for any reason will be calculated and acknowledged with a gift receipt to the donor.
The book fee mentioned above covers the cost of books and materials for each student for the year, and the activity fee covers the cost of activities for each student including field trips, class parties, assembly speakers, programs, and field day.
NCA offers a multi-child tuition discount of 5% for each child after the eldest (each family will pay 100% of tuition for their first student and 95% for each student thereafter).  This discount applies only in cases of full time participation in an NCA academic program and is negated by financial aid awards.