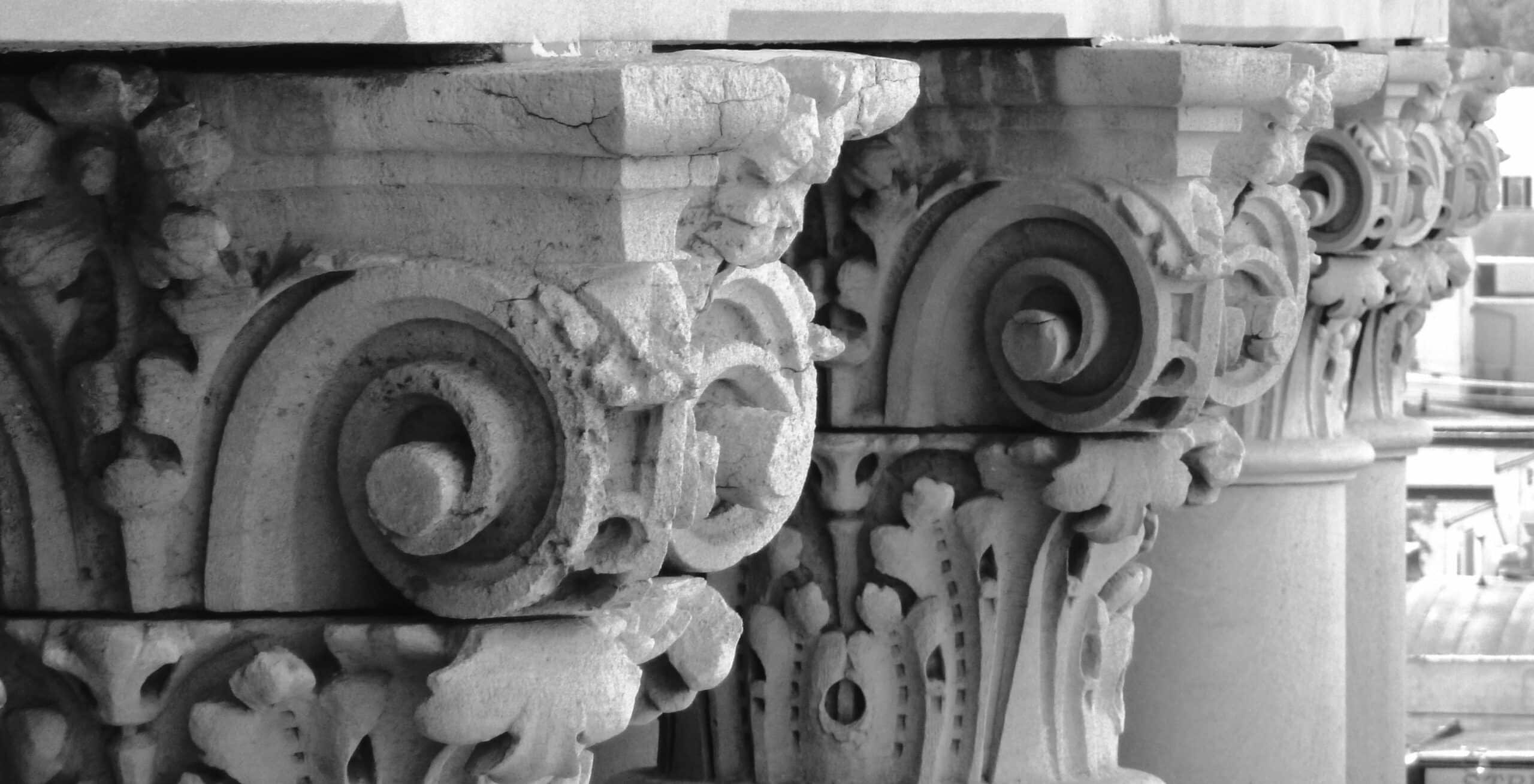 NCA is lead by a godly group of men and women who agree to serve the school with their time, gifts, and prayers. The NCA Board of Directors have been selected from among members of the Naperville community, local churches, former teachers, parents, and school founders. Currently, we are blessed by the selfless service of the following individuals.
Nick De Jong (Treasurer) –
Nick has been involved in the financial services industry since 2013. 
Nick earned a bachelor of science degree in accountancy and a master of accounting science degree from Northern Illinois University. He is a CERTIFIED FINANCIAL PLANNER™ professional, a Certified Public Accountant, and a member of the DuPage Foundation Next Generation Initiative.
Nick and his wife Lauren welcomed their son, Luke, into the world in November 2020. Nick serves as a deacon at his church. He enjoys volunteering, exploring the outdoors, tennis, golf, and coffee roasting. 
Wanda Grant – Dr. Wanda Grant is a clinical psychologist at a Christian group private practice in Wheaton.  She earned her doctorate degree in Child Clinical Psychology from The Pennsylvania State University and subsequently completed research and clinical postdoctoral fellowships in the neuropsychological assessment of children and adults.  Prior to her current position, she worked as a psychologist at what is now The Shirley Ryan Ability Lab.  She was previously a director of clinical and research training in the psychiatry departments of both Boston Medical Center and the Boston VA Healthcare System, and an Assistant Professor at Boston University.  Wanda has served on the boards and advisory committees of several agencies serving underserved and special needs populations as well as volunteering for HOPE Worldwide, a faith-based international charitable organization.  Wanda, her husband Ricardo, and their daughter attend the Chicago Church of Christ where Wanda serves as an usher and occasional speaker on issues related to the intersection of faith and mental health.  Her daughter is a grammar school student at NCA.
Darryl Kilpatrick –
Darryl

 Kilpatrick has a passion for helping people fulfill their purpose and giving back to communities.  

Darryl

 has been employed in the natural gas industry for over 15 years, focusing his business acumen on growing the organization and ensuring its strong financial growth.  He graduated from Robert Morris University with a Bachelor of Science degree in finance and holds a master's degree in business administration from Olivet Nazarene University.  

Darryl

and his wife, Christine, reside in Plainfield, IL and attend Wheaton Christian Center Church with their two children, Camille and Austin, both of whom attend NCA.
Katharine Kotecki –  KATHARINE HAS A PASSION FOR CLASSICAL EDUCATION.  SHE LOVES READING GREAT AUTHORS LIKE HOMER, VIRGIL, DANTE, AND SHAKESPEARE.  KATHARINE HAS HER BACHELOR'S DEGREE IN ENGLISH LANGUAGE AND LITERATURE FROM SOUTHERN NEW HAMPSHIRE UNIVERSITY, HAS WORKED FOR OVER 26 YEARS WITH ICON HEALTH & FITNESS NOW CALLED IFIT,  AND IS CURRENTLY PURSUING CIRCE'S CLASSICAL TEACHER APPRENTICESHIP. SHE AND HER HUSBAND, DAN, HAVE TWO CHILDREN, BOTH OF WHOM ATTEND NCA.  THE KOTECKI FAMILY ATTENDS ST. RAPHAEL'S CHURCH WHERE KATHARINE SERVES ON THE ADULT FAITH FORMATION TEAM.
John MacIntyre (Board President) has a Bachelor's degree in Industrial Engineering from Northwestern University and a law degree from Chicago-Kent College of Law. The MacIntyre family attend Grace Pointe Church.  He and his wife Kim founded Naperville Christian Academy in 2000.  Their youngest son currently attends NCA and their other 3 children are NCA alumni (2013, 2016, 2018).
Tracey Shannon (Secretary) has a B. A. in English Literature from Dordt College in Sioux Center, Iowa.  Prior to becoming a full time homemaker and mother of her four children, Tracey was an Associate Acquisitions Editor for Moody Publishers in Chicago.  She and her husband Luke are members of Covenant Church in Orland Park. All 4 of their children attend NCA.
Advisors to the Board-
Joy Hermann Joy has a Bachelor's degree in Political Science from Wheaton College (Illinois) and has spent the last 15 years working for a Naperville based boutique direct hire permanent placement recruiting firm. She serves as the Principal of the firm and is passionate about helping clients build extraordinary teams across a diverse slate of industries. Specializing in matching culture fit and shared values from entry level to the c-suite, she enjoys strengthening the heart beat of every organization – their human resources!  Joy and her husband Scott, an NCA Faculty member since 2008, share a sincere enthusiasm for cultivating talent, and have been long-term classical education devotees.
Rhonda Lopez Bio Coming Soon
Sean Kelley Bio Coming Soon
Thomas VaDrunen Bio Coming Soon
NCA Board Meetings
Board Meetings are held on the third Monday of each month.  Parents are welcome to attend the open portion of each meeting at 7:00 pm.  If you plan to attend a meeting, please send an email to the school office ([email protected]) by noon of the Friday prior to the meeting with a brief description of any topics you would like to discuss.
Advisors to the Board of Directors
NCA is also so very thankful to have an experienced group of men and women to call upon for consultation and prayer while seeking to lead the school on the most excellent path.  These men and women serve on a variety of board sub-committees according to the needs of the school.  Our current group of advisors is culled from diverse fields of experience, including finance, human resources, technology, and etc.
Prospective Board Members
The NCA Board is responsible for vetting potential new members of the NCA Board. The NCA Board may receive nominations from the NCA community of potential board members. These nominees will be discussed and evaluated, along with nominees nominated by the NCA Board, at an NCA Board meeting. The NCA Board is responsible for ensuring that any potential NCA Board member meets all criteria set forth for NCA Board membership as described below.
Requirements for Board Members
1. A candidate for the NCA Board should have a demonstrated strong faith and commitment to the LORD. The candidate should be active in a local church and living a godly lifestyle.
2. A candidate for the NCA Board should have an excellent understanding and agreement with traditional Biblical doctrine.
3. A candidate must fully support the NCA Statement of Faith, Mission, and Educational Philosophy.
4. A candidate must have a good understanding of classical Christian education and be committed to its implementation at NCA.
5. A candidate must have strong interpersonal and communications skills.
6. If a candidate has school age children, any of the children qualified for admission to NCA should be enrolled in NCA and the candidate should be committed to keeping them enrolled in NCA through Grade 12, unless the candidate has received an exemption in writing from the NCA Board. The candidate's children should be in good standing and the parents must demonstrate active consistent cooperative partnership with the school.
7. Board members who have children enrolled in NCA must be able to separate their role as board member from their role as parent. When acting as a board member, the member must be able to place the interests of NCA as a whole above the specific interests of his or her own children.
8. A candidate should be willing and able to commit the time necessary to be an effective board member. This includes participation in board meetings, committee meetings, open houses, fundraisers and performance of other volunteer work for NCA as needed.
Anyone wishing to nominate a prospective board member should complete this nomination form and submit it to the school office or a standing member of the board.