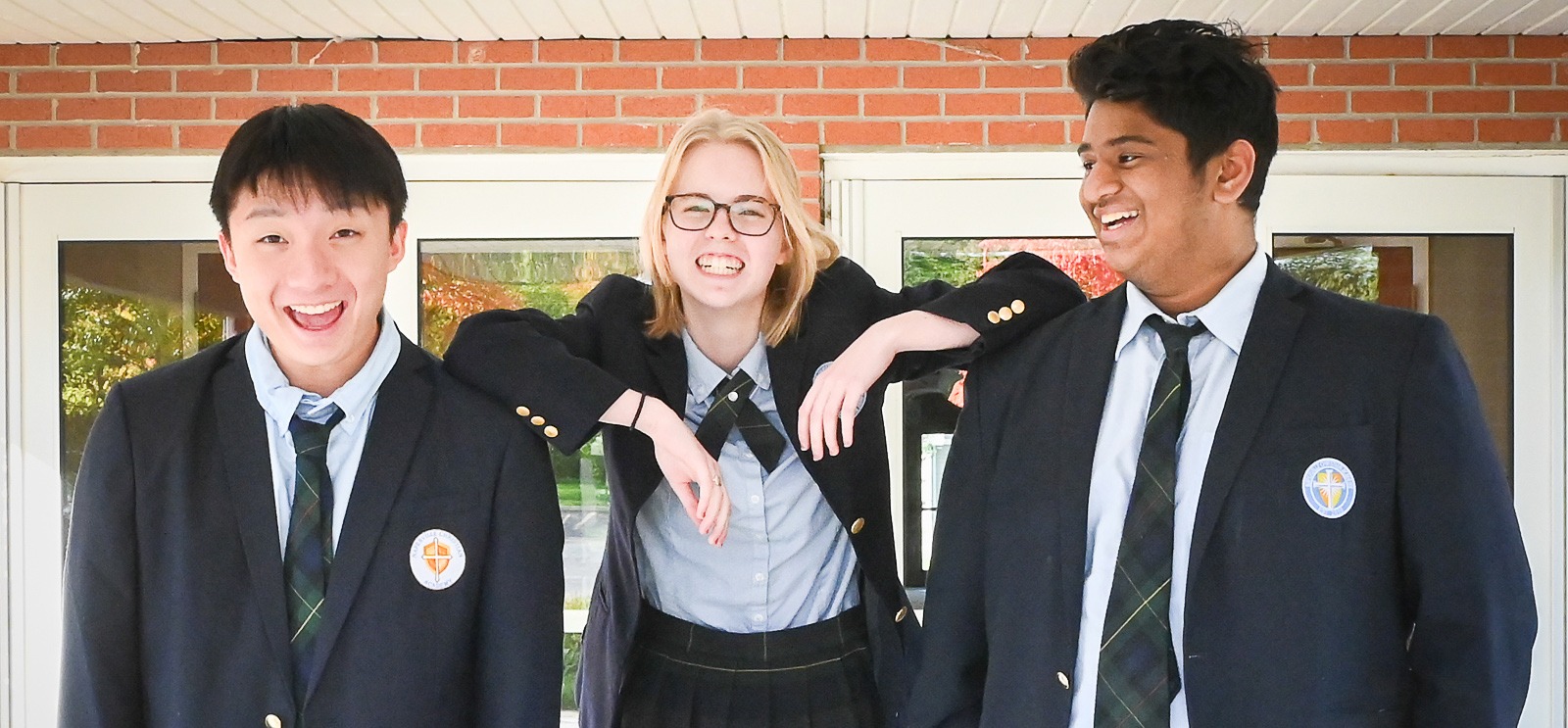 The mission of Naperville Christian Academy is to train students in the fullness of faith seeking understanding, so that God is both the source and purpose of all knowledge, and students are broadly equipped to love, honor and serve Him with all of their mind, heart, body, and soul.
He is the one we proclaim, admonishing and teaching everyone with all wisdom, so that we may present everyone fully mature in Christ.                                                                                                                                                                                                  Colossians 1:28
---
Every system of education has a goal, an end, toward which it strives.  At Naperville Christian Academy education is not a mundane task with a merely useful end, but an ordering of the mind and character of the student to the high goal of life with Christ.  We believe that truth is knowable, training our students to seek and love truth, and behold God's creation with wonder.  By means of the classic liberal arts, viewed through the lens of Scripture, our students are trained in disciplined inquiry that allows deep connections to be made between subjects.  This not only sparks a love of learning but also cultivates wisdom and virtue.  The mission of Naperville Christian Academy aims to nurture students towards fulfilling their human purpose as creatures made in God's Image, thereby making them into persons who serve and shape our world by being "salt and light."
Naperville Christian Academy believes that classical Christian education works to the benefit of all students, as we are all called to love God and neighbor.  Our students achieve high academic standards because they learn to work for the Lord with excellence in all things, not because we make test scores and achievement our sole aim.  Since love is the goal, there is joy and lightness in the classrooms despite the hard work of learning.  Our gifted faculty members not only excel in devoted, Christ-centered teaching, but are themselves life-long learners who strive along with their students to reach the common goals of our humanity.  There is true community between teachers and students, fostering a motivating environment of trust and support.  With Christ as center and Christ as goal, time-tested classical pedagogy transforms minds and hearts to His service.
Aim at heaven and you get earth thrown in; aim at earth and you get neither.  C.S. Lewis, Mere Christianity