Thank you for your interest in Naperville Christian Academy.  We would be delighted to welcome you for a visit, introduce you to the staff and students, and walk you through the admissions process.  We look forward to the possibility of your child becoming an NCA Knight!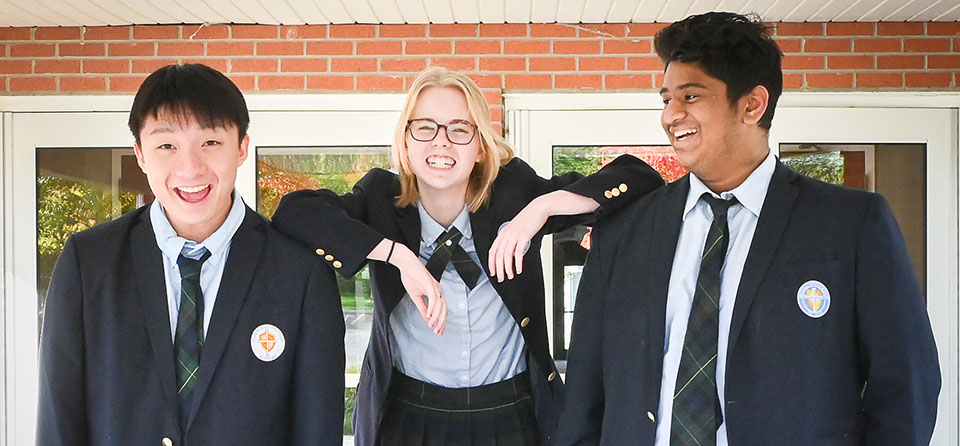 It is recommended that new families attend an open house and take a tour of NCA while school is in session to best familiarize  yourself with the type of classroom environment and curricular content we provide.  If you have not already done so, please make an appointment to visit, meet with us and tour the school.  Parents and students are welcome to observe classes.  Shadow days can be arranged for potential students entering grades 5-12 by contacting the office.  We appreciate your interest and hope to assist you any way we can. If you have questions, please feel free to contact us at 630-637-9622.
Office Hours:  Monday-Friday 7:30 am – 3:30 pm
2023-2024 Admissions Information
Enrollment for the 2023-24 school year begins January 9th. NCA maintains a target class size of 16 students. You are encouraged to apply as early as possible.  Applications will be reviewed in the order they are received and new student testing will begin February 1st.
NCA does require that at least one parent be a professed and practicing Christian and that the family regularly attend a Christian church of their choice.
Admissions for the next school year will close on July 1st excepting families relocating from out-of-state.
Non-Discrimination Policy:
Naperville Christian Academy admits students of any race, color, national or ethnic origin to all the rights, privileges, programs and activities generally accorded or made available to students at the school. NCA does not discriminate on the basis of race, color, national or ethnic origin in administration of its educational policies, admission policies, and other school-administered programs. NCA reserves the right to deny admission to a student if his or her ability, behavior, or emotional development indicates that he or she could not be best served by our academic program. Testing for readiness for the student's entrance is required before acceptance. We also reserve the right to deny admission to any family whose beliefs and lifestyle are not in harmony with the stated philosophy and purpose of the school. The Admissions Committee seeks to make each admission decision based on what is best for the child and for NCA.
---
Application Dates:
Open Enrollment for New Students from New Families begins January 9th.
Application Deadline: July 1
Please note:
A child must be three years old and potty-trained by September 1 to apply for our Preschool class.
A child must be five years old by September 1 to apply for our Kindergarten class.
---
Admissions Process:
1 – Complete Online Application
Preschool Application Fees:
Application fee* for the first child: $100, Application fee for each additional child: $50
Kindergarten – 12th Grade Application Fees:
Application fee* for the first child: $260, Application fee for each additional child: $160
*Application fees are non-refundable.
 2 – Complete Admissions Testing (K-12)
After the Admissions Committee has reviewed your application, you will be contacted to schedule a testing date.  A testing fee of $100 is included in the application fee.
3 – Complete Parent and Student Interview
After Admissions Testing is completed, you will be contacted to schedule an interview. This is an opportunity for us to get to know you as well as for you to ask questions or express any concerns.  Student applicants to our Upper School (6th-12th) need to participate in this interview as well.
4 – Our Admissions Committee will contact you with the formal admission decision
If a student is admitted, he will be placed in the grade for which he is applying if his previous school work, behavior, and admissions test results indicate that he is prepared to enter that grade.  However, if through admissions testing results or other evidence, it is determined that the student is not adequately prepared for the grade for which he is applying, he may be offered placement in the previous grade.
Regardless of whether the student is admitted to the grade for which he is applying or to the previous grade, it is often the case that tutoring is required prior to the start of the school year, and in some cases, continuing during the school year.  Tutoring is usually required in English grammar and writing, as well as in Latin.  This tutoring is not included in the standard tuition.  Details on tutoring fees will be provided by the Admissions Committee at the time of acceptance.
5 – Secure Admission

If a student is admitted, a continuous enrollment packet must be completed within two weeks of notification of admission to secure the student's place in the class.