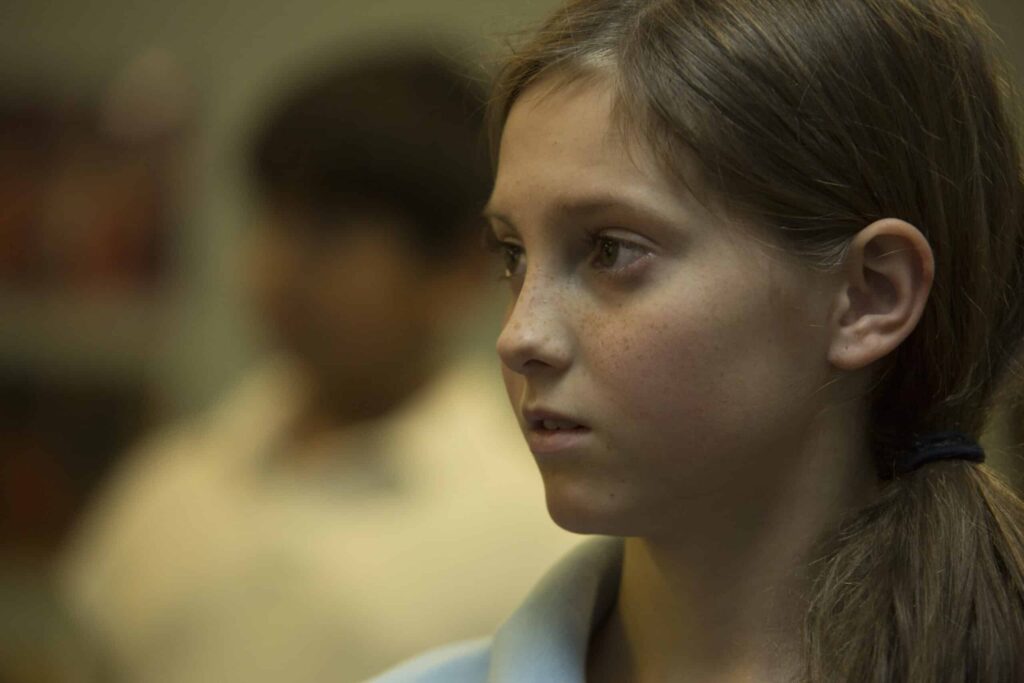 NCA fifth graders are leaders and examples to the younger students in the Grammar School.  Their growing maturity is evident as, having mastered reading comprehension, they move on to literary analysis and discussion of ideas rather than facts.  Other highlights include completing their study of the countries of the world with Africa, learning about the U.S. and French Revolutions, and translating more complex sentences in Latin. It is an exciting year as we send these students on to the Logic School for the next stage of the Trivium.
Math: Think! Mathematics 5
Science: The Physical World
History: Age of Enlightenment and Revolution
Grammar: Warriner's First Course; Vocabulary across the subjects
Latin: Latin for Children B
Spelling: Learning and applying spelling rules
Geography: Africa
Composition: Institute for Excellence in Writing
Art: Elements of Art; 1 time per week
Music: Elements of Music; 2 times per week
P.E.: Building large motor skills, game structure, and physical fitness
Bible: Philippians – Revelation; Bible Memory
Artist Study: Jacques Lois-David, Velasquez, Winslow Homer
Composer Study: Haydn, Brahms, Gershwin
Poetry: Rudyard Kipling, Robert Frost, John Greenleaf Whittier
Literature: List includes historically-based literature, read alouds,
grade appropriate literature and biographies.
Click here for the literature list.