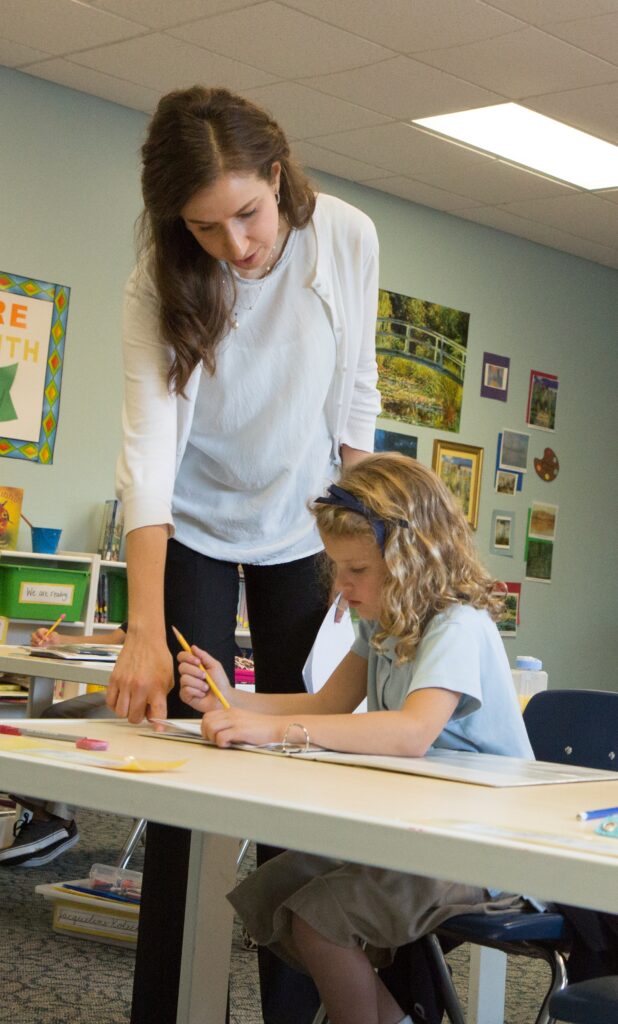 As you walk into the second grade classroom, you might see the students learning a Bones of the Body song and dance, practicing their math facts or reading about the Greek hero, Odysseus.  We discover an exciting time period in history, learning about Ancient Greece and Rome.  Second graders are inspired by the works of great poets and musicians as we memorize poems by Christina Rosetti and study the powerful lyrics of Handel's Messiah. Our prayer is that students will grow in their knowledge of the Lord this year using the tools of learning that God has given them. Please feel welcome to visit and encounter the joy of learning with us!
Math: Think! Mathematics 2
Science: Botany, Human Body
History: Ancient Greece and Rome
Grammar: Classifying simple sentences through Shurley Grammar; Vocabulary across the subjects
Phonics: Review phonics rules, practice reading skills
Spelling: Learning and applying spelling rules
Geography: Asia and Middle East
Composition: Writing with Ease: Narration, Copywork and Dictation
Handwriting: Zaner-Bloser: Manuscript and Introduction to Cursive
Art: Elements of Art; 1 time per week
Music: Elements of Music; 2 times per week
P.E.: Building large motor skills, game structure, and physical fitness
Bible: I Samuel  – Malachi; Bible Memory
Artist Study: Monet, Millet, Johannes Vermeer
Composer Study: Handel, Chopin, Debussy
Poetry: Walter de la Mare, Eugene Field and James Whitcomb Riley, Christina Rosetti
Literature: List includes historically-based literature, read alouds,
grade appropriate literature and biographies.
Click here for the literature list.