As a service to homeschooling families who share our passion for formative, faith-filled education, NCA offers a part time enrollment option for students in 6th-12th grade.  Part time students may enroll in the classes of their choosing from among the part-time eligible classes (listed below and subject to change) and enjoy the benefits of experienced instruction, guided classroom discussions, science labs, etc.  Students enrolling part time must complete the school's standard admissions process, will be held to the same academic standards and required to complete all class assignments.  They must also follow the NCA uniform policy, to include wearing the dress uniform on Chapel days.  Part time students are eligible to participate in NCA athletic teams, extra-curricular clubs/activities, and academic competitions relevant to their classes (i.e. the National Latin Exam and math team competitions).  Parents are responsible for getting their children to class on time and picking them up at the end of the period.
Upper School part-time class options:
Bible (3 classes per week)
Latin and Greek (4 classes per week)
Math (5 classes per week)
Saxon 8/7, Pre-Algebra, Algebra 1, Geometry, Algebra 2/Trigonometry, Pre-calculus, AP Calculus, AP Statistics
Science (3 classes per week for Logic School, 5 classes per week for Rhetoric School)
LS Chemistry, LS Physical Science, RS Chemistry, RS Biology, RS Physics, RS AP Biology
Logic (Logic School only, 3 classes per week)
Music (2 classes per week)
Art (2 classes per week)
Please contact the office for a list of exact classes that will be offered for the coming year.
*One special note: the 11th & 12th grade Greek classes are taught at an accelerated pace and assume an intimate knowledge of Latin and English grammar.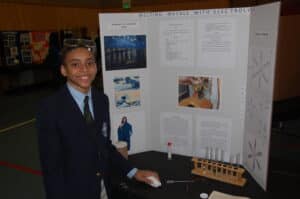 Each part-time class is $350 per class period per week for a year of instruction. For example, a class that meets 5 days a week would be $1,750 for the year.  The standard application and book fees apply.
Part-time students will receive a transcript of classes completed but will not receive a diploma from Naperville Christian Academy.